New Jersey Beach Portrait Photographer
Click here to view our New Jersey Beach Portrait Photographer website
You came to the right place if you are looking for a New Jersey Beach Portrait Photographer. We have always stood by their authenticity and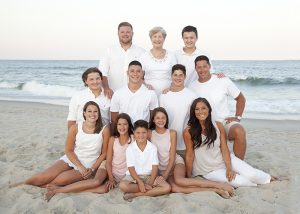 dedication to the field. Many of our clients have been coming to us for years. They come to us seeking out a photographer who can capture the beauty of their family.  They are more interested in the value of a quality photograph that they can display in their home for years to come. 
Our goal in photographing families is not for you to get the most number of Facebook likes. Although, it is always nice to see this. Instead our focus has always been providing the family with an authentic family heirloom to display on their wall for years to come.
Because of this our client's often display their family portraits over their couch or fireplace. You won't find any fly by night fad photography here.  Just genuine authenticity capturing a lasting image of your family. 
Jersey Shore Family Portrait Photographer
When you visit other photographer's websites make sure they have the exact type of family portraiture that you are looking for. Since there are many photographer's to choose from we want you to hire the photographer that best fits your needs. Our  photographers will create a family portrait for you that you will cherish forever.
To visit our New Jersey Beach Portrait Photographer website click here or click the beach portrait image. 
You are probably planning of visiting the Jersey Shore so why not have a family beach portrait taken.
Click here to contact us. 
 Some of the beaches we capture our family portraits on but not limited to are.
Long Beach Island, LBI, Sea Girt, Manasquan, Bayhead, Spring Lake, Lavallette, Spring Lake, Lake Como, Belmar, Ocean Grove, Monmouth Beach, Sea Bright, Long Branch, Deal, Asbury Park, Allenhurst, Island State Beach, Ortley Beach, Avon-by-the-Sea, Bradley Beach, Point Pleasant Beach