Long Beach Island Photographer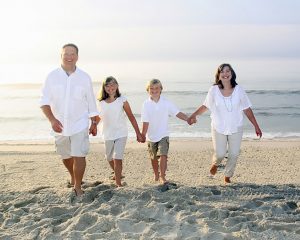 Rob Wilson is a Long Beach Island Photographer. All of Rob Wilson Photography photographers have over ten years experience. We have something for everyone. Are you looking to have portraits of your family and children hanging on your walls but want us to have them printed? Perhaps you want to have some of the digital files and you would like to have them printed yourself. Many of our client's want want a combination of both. Whatever the case may be we can accommodate you.  
Authenticity
Our clients, many of which we have been photographing for years, come to us seeking out a photographer who can capture the beauty of their family. They are more interested in the value of a quality photograph that they can display in their home for years to come. Our goal in photographing families is not for you to get the most number of Facebook likes, although it is always nice to see this. Instead our focus has always been, and will continue to be, providing the family with an authentic family heirloom. Many of these clients display them on their walls for years to come.
Large Groups
One of the things that we are proud of is our posing of large groups. We feel that this is what separates us from other Long Beach Island Photographers. Few portrait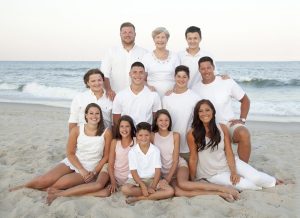 photographers on LBI can photograph groups of ten plus people with a composition that looks like everyone is relaxed and having a good time. When doing your due diligence when hiring a Long Beach Island Photographer make sure that you take this into account. Often most LBI Photographers do not have a lot of examples of large groups. As a result their galleries are made of mostly one or two children in their sample images. We show a lot of extended family portraits because we are proud of the work that we produce. 
Click here for more information.
We also have a website dedicated to New Jersey Beach Portraits.