Family Beach Portraits at the Jersey Shore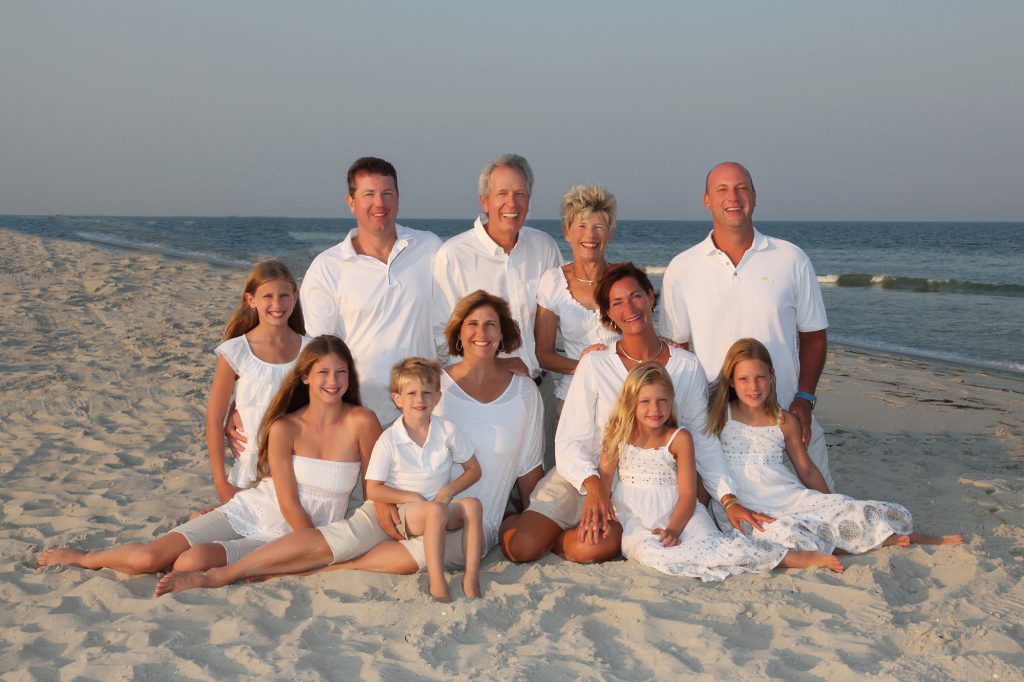 Family Beach Portraits at the Jersey Shore is what keeps us busy during the summer months.  In fact, it's tough to accept any other type of photography assignments since we end up booking up most of the summer. Family beach portrait photography is the most challenging type of family portrait photography. One couldn't tell by our portraits but it's rarely the perfect day. 
Families are exposed to the elements on the beach unlike studio portraits or portraits at arboretum or parks.  Therefore, it's important to hire a beach portrait photographer that has a lot of experience. At the park the wind can be sheltered at parks and arboretums and the sun can be blocked by the trees.  Wind can be a problem at the beach. However, there are ways to mask the wind from the subjects that need to be masked the most. Some people need to be blocked by their family members because of their long hair. If their hair is blowing too much then they often won't like their portrait.   It's a lot of the little things that makes a family portrait one that you will be proud to show off to your friends and family.
It always works out
It always works out even if there are a bunch of children under the age of 5. Which is usually the case with the extended family portrait sessions.  The best part about beach portrait is that our clients are usually vacationing.  Which means they aren't rushing from gymnastics or from a soccer game to get to their family portrait session.  Because of this family beach portraits at the Jersey Shore has a different vibe than any other type of family portraiture.  It's a nice calm day, and let's face it, who doesn't like the beach? Whether it's Long Beach Island (LBI), Manasquan, Sea Girt, Bayhead, Spring Lake, or Monmouth Beach, the beaches at the Jersey Shore is a beautiful place to have your family's portrait created.
For more information call us at (800) 757-3491 or click here to email us.
Did you know we have a beach portrait website. Visit http://beachportraitsnj.com to see more family portraits at the jersey shore!