Chester Portrait Photographer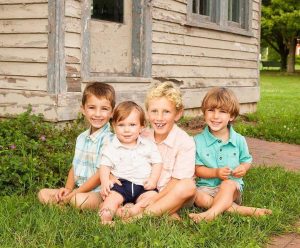 Rob Wilson is a Chester Portrait Photographer. The Downtown in Chester New Jersey has some of the most interesting backdrops that NJ has to offer. Buildings with chipped paint, porches along the downtown, a great gazebo among other things. Families from all over will travel to have their portraits taken in Chester. Families from Mendham, Randolph, Florham Park, Madison, Harding, Long Hill and surrounding towns have their family portraits taken in Chester. 
It's always fun to photograph families and children in a setting that's not a park or arboretum. Photographing families in downtowns such as chester gives the portraits more of an organic feel.  
Our Goal as Family Portrait Photographers
Our goal in photographing families is not for you to get the most number of Facebook likes, although it is always nice to see this. Instead our focus has always been, and will continue to be, providing the family with an authentic family heirloom to display on their walls for years to come. You won't find any fly by night fad photography here, just genuine authenticity capturing a lasting image of your family. As result you will end up with a beautiful family heirloom that will be past down from generation to generation. 
Why have Rob Wilson Photography photograph your family?
Hiring a professional photographer is an investment in not only the present, but the future, as these photographs will be treasured and reflected upon for years to come.  Professional photographs are displayed as artwork, shared in albums or proudly displayed throughout the home and office, adding this beautiful memory to your everyday life. 
The portraits of your life truly do tell a story.  Whether it's your family reunion or other happy life events to children growing up. Years from now you can look back and remember these times through your photographs.  Professional photography is an art form, capturing the moment as well as the emotions of the subjects. As a result you you have these treasures that you'll never regret taking the time to do. 
Contact us if you are interested in having your family portrait taken in Chester, New Jersey or any other location in NJ by clicking here.